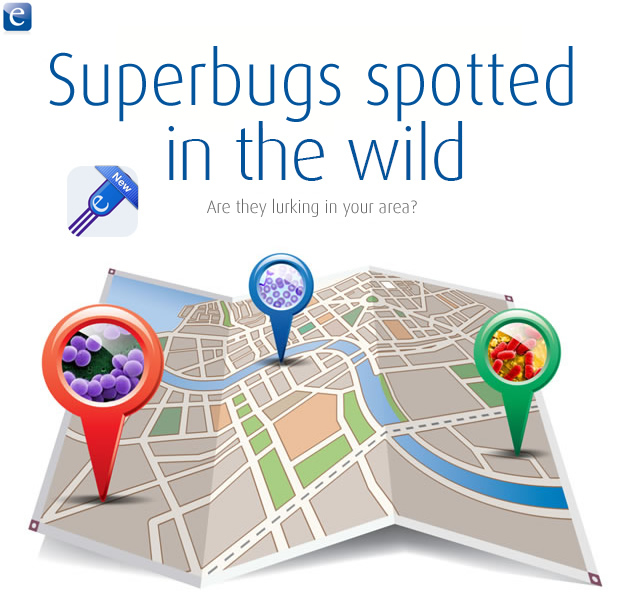 Download the new

Epocrates Bugs + Drugs

to find out. This free app is an antimicrobial susceptibility reference that provides geolocated bacterial resistance data sourced from athenahealth's cloud-based EHR to support your clinical decision-making at the point of care.
The CDC recently reported that every year more than 2 million people in the U.S. contract infections that are resistant to antibiotics and at least 23,000 people die as a result. Epocrates and athenahealth understand the growing superbug threat and developed
Bugs + Drugs
to equip clinicians with the information they need to:
Identify superbugs in the area their patients live
Select an antibiotic based on bacterial susceptibility
Prescribe with confidence using content from the Epocrates Rx® application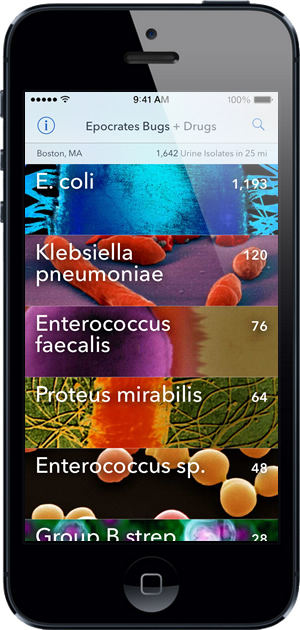 Quickly find bacteria observed in your area



One-tap access to a visual listing of bacteria observed in your location, whenever you need it. For added specificity, filter your listing by specimen type (i.e., urine, blood, skin) or change your location to a specific zip code.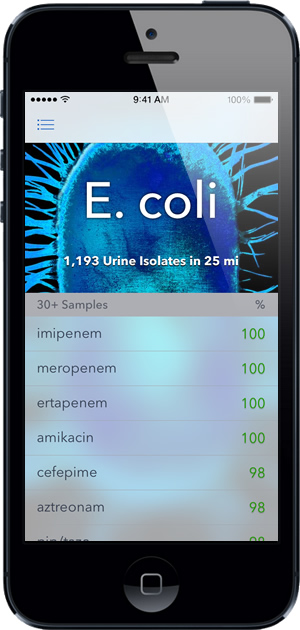 Track bacterial resistance patterns



Bugs + Drugs goes beyond resistance data gathered on hospital inpatients to bring you bacterial resistance patterns found in communities where your patients live. It incorporates lab data from more than 15 million patient records sourced from athenahealth's cloud-based EHR (Electronic Health Records). Learn more.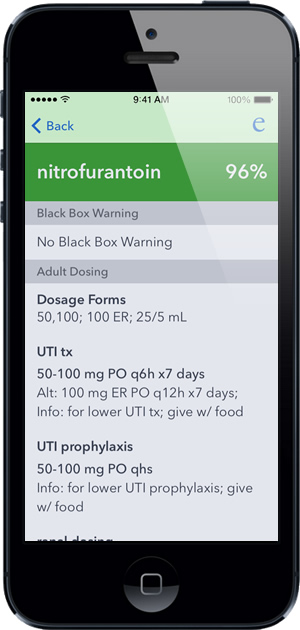 Explore treatment options



Each antibiotic option contains dosing and contraindication content sourced from the Epocrates drug reference. If you need the complete drug monograph or want to run a drug-drug interaction check, one tap links you to Epocrates Rx® application (if available on your device) for quick access to point-of-care prescribing information.



Copyright © 2013 Epocrates, Inc. Apple, the Apple logo and iPhone are trademarks of Apple Inc., registered in the U.S. and other countries. App Store is a service mark of Apple Inc.