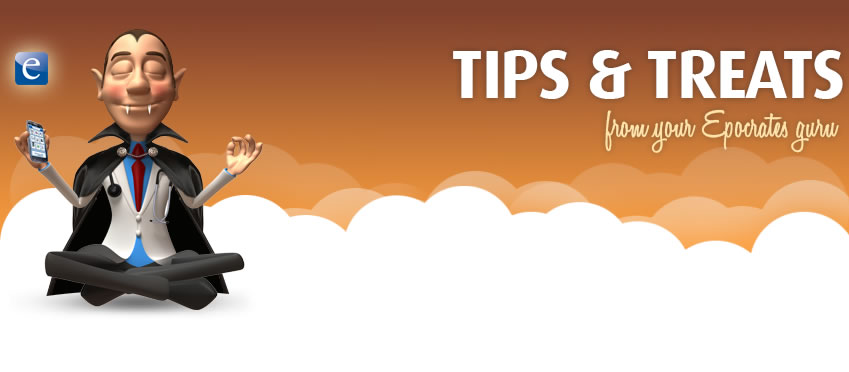 Unmask the benefits of our all-new Provider Directory with this quick tip (once you've downloaded the latest version of Epocrates from the App Store or Google Play):

How do I search?
Open your Epocrates app and tap the Provider Directory tile. You can easily search for clinicians by name, specialty, or location (city, state OR zip code). From the Search Results screen, sort listings by First Name, Last Name or Distance, or refine your search even more by tapping Filter in the top right corner. After you've selected a provider's profile, tap Map it to see where they're located.

How do I search for an alternative drug that is covered on my patient's drug formulary?
Here's how:
Select your patient's drug formulary by touching the "Formulary" box. (See figure 1)
Select "Alternatives" (See figure 1)
Make a "Subclass" selection if prompted.
To the right of each drug listed, it will display an abbreviation indicating the level of coverage on your selected formulary. (See figure 2)