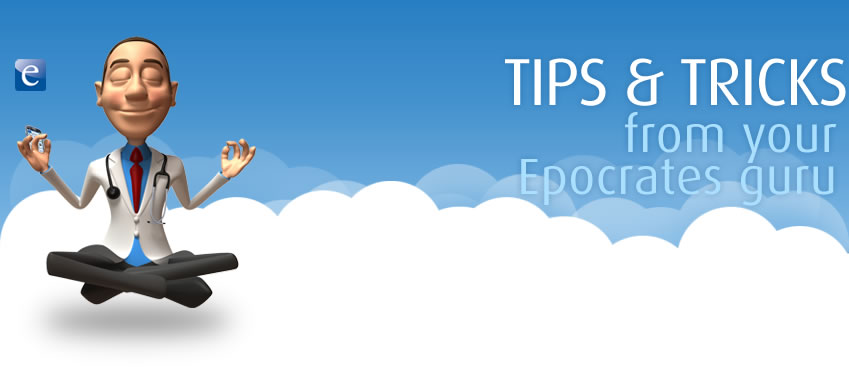 Does Epocrates offer patient education materials that I can provide to my patients?
Yes! In Epocrates Online, you have access to free patient education materials to help your patients understand the medication they have been prescribed.
To access this free resource, visit online.epocrates.com in your computer browser. Use your existing Epocrates username and password for free access.
Search for the desired medication in the search box at the top.
In the monograph, select "Patient Education" in the menu on the right.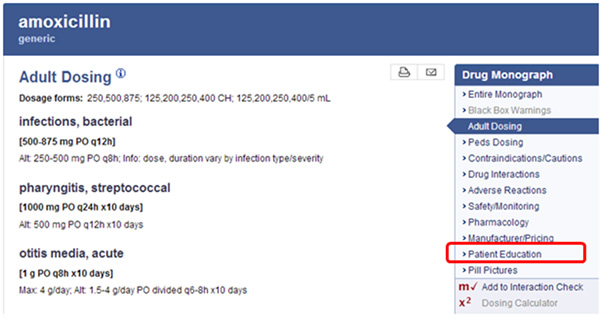 You can print the information that appears, or email it directly to your patient.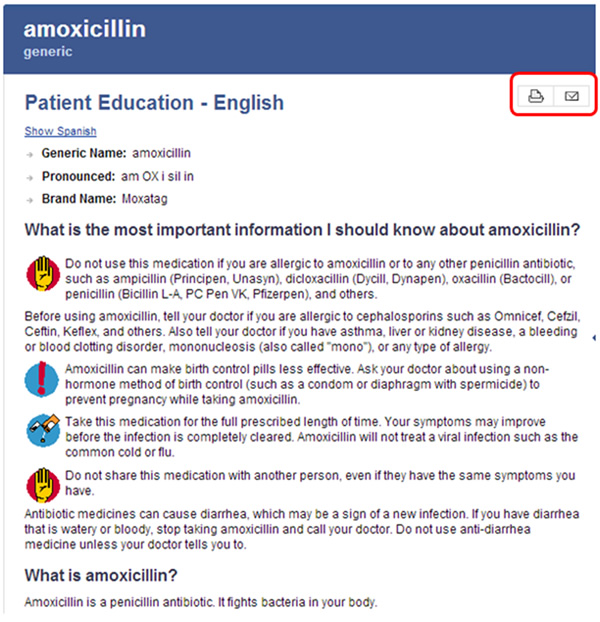 How do I search for an alternative drug that is covered on my patient's drug formulary?
Here's how:
Select your patient's drug formulary by touching the "Formulary" box. (See figure 1)
Select "Alternatives" (See figure 1)
Make a "Subclass" selection if prompted.
To the right of each drug listed, it will display an abbreviation indicating the level of coverage on your selected formulary. (See figure 2)