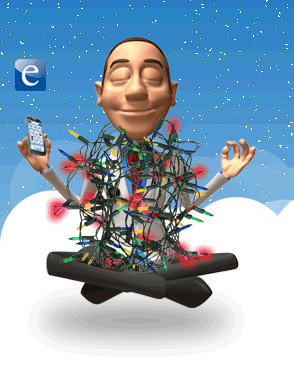 Epocrates Rx and Essentials displays all of Epocrates' useful point-of-care tools as icons on the quick-access Epocrates home screen. The Guru has tips to customize and bolster your Epocrates application.
How do I customize my homescreen?
You can customize your Epocrates home screen by re-arranging icons. Tap and hold an icon, and drag to the desired location or screen. Let go to drop it in place.
Swipe the screen to advance to a different page, and see additional icons. The number of pages is indicated by the wrench and dot icons that appear toward the bottom.

How do I add additional resources?
The App Directory offers free and paid clinical references, interactive anatomy atlases, calculators, dosing tools, and other resources most relevant for your practice.
Within the App directory, tap on an app to read a description. Touch the "View in App Store" button to install through the App Store. Once downloaded, you can move the icon to the desired location in the Epocrates application using tip #1.