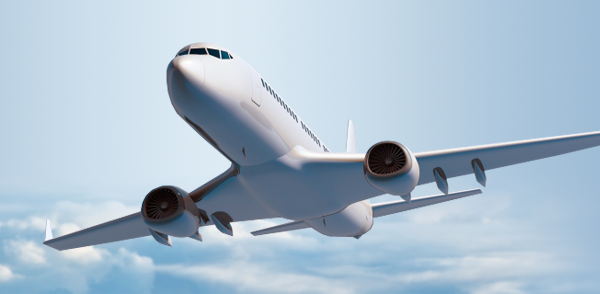 Connecting at 30,000 Feet
By: Anne Meneghetti, MD
As I celebrate my seventh year at the company, I am increasingly aware of the importance of being connected. The beauty of a native mobile app like Epocrates is that you can connect to a trusted resource—and peace of mind—anywhere, anytime. A recent case in point, on a cross-country flight my clinical skills were put to the test when I heard the announcement, "Is there a doctor on board?" An older woman was slumped against the cabin window, clammy and slow to respond. Given the roar of the engine and the toy-like stethoscope in the plane's medical kit, I could barely hear a thing, much less Korotkoff sounds; I relied on a visual reading of the sphygmomanometer dial and confirmed by palpation. After a quick history and exam, I ran through a checklist of possibilities. Learning she had Type 2 diabetes, I was grateful to find oral glucose gel among the kit's medical supplies, and aspirin and oxygen were easily at hand. Once the patient began to feel better, I returned to my seat and opened up Epocrates on my phone. I ran through differentials in the Diseases reference, examined treatment options for various possibilities, and consulted the Rx drug reference for adverse events and interactions for the meds she was taking. I took a deep breath, reassured that I had done what I could and was supremely grateful—30,000 feet in the air—for my Epocrates app. After an early touchdown, paramedics evacuated her to the gate area. I dropped my card in her bag and gave her my best wishes. Many weeks later, I peered into my mail slot and inside was a thank-you note from my anonymous patient. To my relief, she was doing well. As physicians we took an oath to heal, and we carry it with us wherever we go. Thank goodness that Epocrates is easily carried along too. Epocrates is not always about learning something new; often it confirms what you already know. For me, that is true peace of mind. Share how you've connected with Epocrates beyond the office or hospital.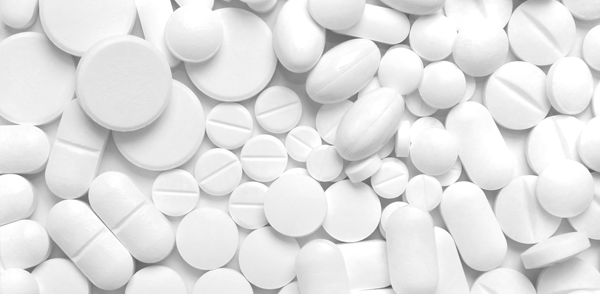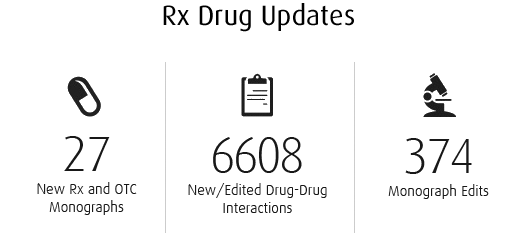 Drug-Drug Connections

By: Sophie Chung, PharmD
Not every drug-drug relationship is a good match. That is why we help you weed out the bad connections, such as those that can occur between two drugs taken concurrently, also known as drug-drug interactions (DDIs). Clinicians make more prescribing decision changes based on our DDI content than on any other Epocrates feature. Now we have made it even better by enhancing the way drug interactions are presented. A new Overview in the Drug Interactions section details the interaction profile for each active ingredient of a drug. Think of it as a 'big picture' view of a drug's overall interaction potential and risks. We have also improved our Interaction Check® (MultiCheck® in Epocrates® Online) by presenting interaction details at the ingredient level for easy identification of the component(s) that may need adjustment, monitoring, or substitution. To learn more, visit our FAQs.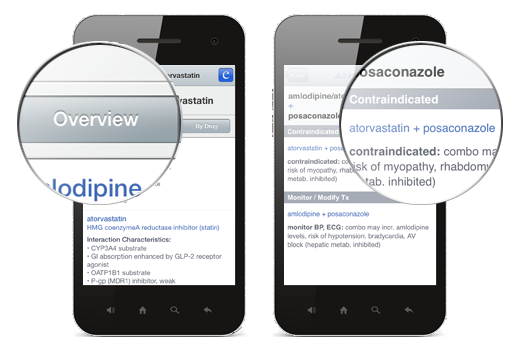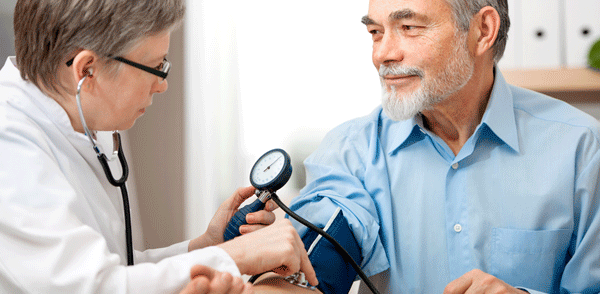 Diseases Focus: Evaluation of Hypertension

By: Walt Hadikin, MD
A Point-of-Care Primer on Secondary Causes of Hypertension (HTN)
Though many elevated blood pressure cases can be attributed to essential HTN, secondary causes—often treatable—should not be overlooked. Using a system-based approach, you can formulate a differential for secondary HTN:
Vascular
• Renal artery stenosis
• Coarctation of aorta
• Preeclampsia Endocrine
• Pheochromocytoma
• Hyperaldosteronism
• Cushing syndrome
• Hyper- or hypothyroidism
• Hyperparathyroidism Toxic:
• Chronic alcohol excess
• OCs, long-term NSAIDs
• Cocaine, amphetamines
Renal
• CKD
• Nephrotic syndrome
• Glomerulonephritis
• Obstructive uropathy
• Polycystic kidneys Sleep
• Sleep apnea Pseudo-HTN:
• White coat syndrome Read more about the
Evaluation of Hypertension.
Coordinating Care to Combat Hypertension

By: Tom Frieden, MD, MPH, Director, Centers for
Disease Control and Prevention
According to recent AHA data, 82% of those with hypertension are aware they have it; 75% are being treated, but only 53% have it under control. A joint CDC, ACC, and AHA science advisory calls for coordinated efforts to achieve better control. The key to controlling hypertension is to use an evidence-based treatment protocol, or develop one of your own using evidence-based guidelines (sample protocols). Here are a few key elements:
Make blood pressure a priority with every patient, at every visit.
Many hypertensive patients are in care, but undiagnosed. Identify and start them on treatment.
Set a goal for blood pressure control—at least 70% of patients—and monitor progress monthly.
Work with hypertensive patients to assist in getting their blood pressure under control.
Involve every member of the healthcare team.
Use technology—registries, prompts, alerts, progress reports—to continuously monitor and ensure control.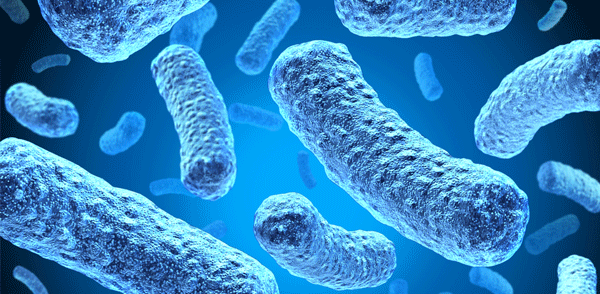 Disease Updates

Selected By: Walt Hadikin, MD
Have you heard? We are now linking our disease monographs in the Epocrates Disease reference to resources from the Patient Literature Library. Take a peek at our recently updated monographs.
Non-Hodgkin lymphoma – Patient Resources from Leukemia & Lymphoma Society (View) Panic disorder – Patient Resources from JAMA (View) Marfan syndrome – Patient Resources from National Marfan Foundation (View) Essential hypertension– Patient Resources from FDA, CDC, ADA (View) Acute asthma exacerbation in adults– Patient Resources from NIH, CDC (View)
MRSA – Patient Resources from CDC, FDA (View) Osteoarthritis – Patient Resources from ACR, NIAMS, AHRQ (View) Uterine fibroids – Patient Resources from JAMA (View) Evaluation of hearing loss – Patient Resources from CDC, National Institute on Aging, FDA (View) Bipolar disorder in children – Patient Resources from NIMH, JAMA (View)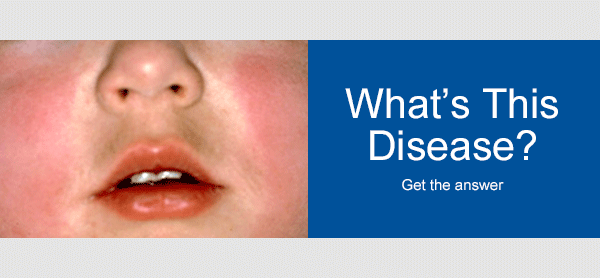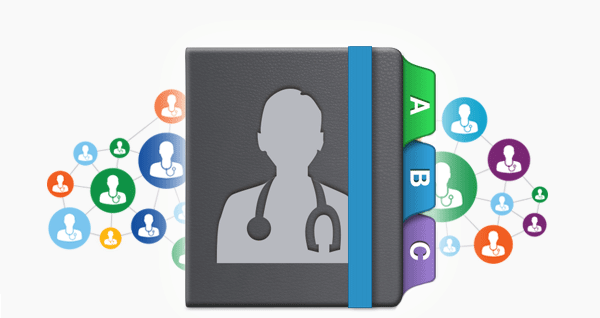 Connecting Clinicians:
Epocrates Provider Directory

By: Anne Meneghetti, MD
Here's what we are hearing from clinicians about the convenience of our new national registry, designed to connect providers for patient referrals and consults. Michael Foreman, MD, a pediatrician in Delran, New Jersey, recently cared for an 8-year-old patient who was presenting with persistent diarrhea and weight loss. "I needed to refer her to a Pediatric Gastroenterologist, someone nearby. Instead of excusing myself from the exam room to do a Google search, I quickly found the contact information for the specialist using Epocrates' Provider Directory. It was quick, efficient, and I never had to leave my patient's side." Let us know what you think. Share your own "Provider Directory" story. Then, spread the word about our registry, a new way to make connections.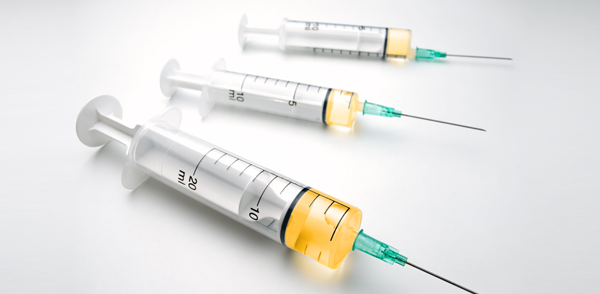 2013-2014 Flu Vaccine
Recommendations From CDC/ACIP

By: Walt Hadikin, MD
It's that time of year again. The CDC is recommending routine annual influenza vaccination for all persons aged six months or older. For the first time, both trivalent and quadrivalent inactivated vaccine formulations are available. The Advisory Committee on Immunization Practices makes no preferential recommendation for one product over another. Since early 2012, the FDA approved six new influenza vaccines including a recombinant hemagglutinin formulation (Flublok), which is an option for patients aged 18 to 49 who are allergic to eggs. Table of approved influenza vaccine products for 2013-2014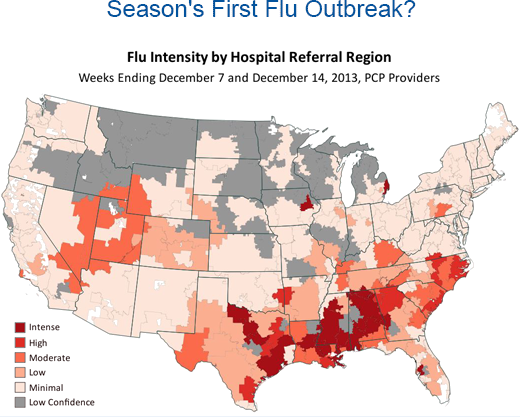 athenahealth's Research team is busy tracking the flu. According to the team's analysis, national flu levels are beginning to increase. In particular, there is an elevated rate of flu diagnoses in the South. This is similar to a pattern we witnessed last November when Alabama, Louisiana, and Mississippi started to show signs of an outbreak that quickly spread outward across the country in a matter of weeks. Read more about athenahealth's flu tracking.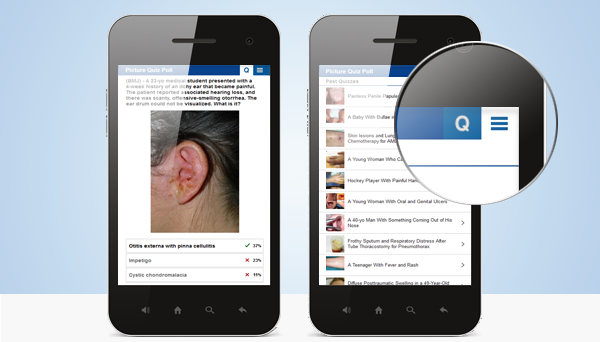 New DocAlert Picture Quiz Archive

By: Epocrates DocAlert Team
How did we improve our already popular DocAlert® Picture Quiz Polls? Well, we archived them for your viewing pleasure! To test your skills (or a colleague's), open any current Picture Quiz DocAlert message on your device. (DocAlert® Picture Quiz Polls are under the "Notifications" icon on your Epocrates home screen or under the DocAlert banner at the bottom of the screen.) Then, tap on the link "Take the Picture Quiz Now." Once inside, tap on the list icon in the upper right corner to access a trove of previous Picture Quizzes. Enjoy!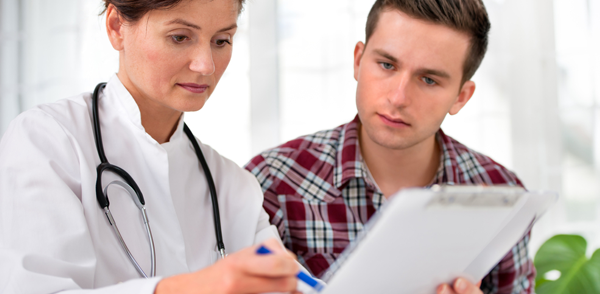 Improving Patient Engagement

By: Anne Meneghetti, MD
Looking to improve patient engagement? Complete the EssentialPoints® activity "5 Steps to Success With Stage 2 Meaningful Use" and you'll be one step closer to understanding how Meaningful Use Stage 2 can benefit your practice. Learn how implementing a patient engagement strategy that leverages and promotes online portal technology can dramatically increase patient involvement. Plus, you may be eligible for a free month of Epocrates Essentials. The activity is available under the EssentialPoints tile of the Epocrates home screen. For more on patient engagement and Meaningful Use Stage 2, visit athenahealth's whitepaper resource.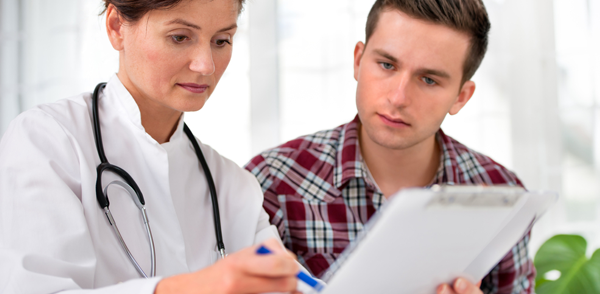 Improving Patient Engagement

By: Anne Meneghetti, MD
Not quite satisfied with your practice's patient engagement? Here are two top tips from athenahealth's whitepaper, "5 Steps to Success with Stage 2 Meaningful Use." To keep patients connected:
Implement a patient engagement strategy that leverages technology

Promote your online patient portal on your billing communications, practice signage and website
For more on patient engagement and Meaningful Use Stage 2, visit athenahealth's whitepaper resource.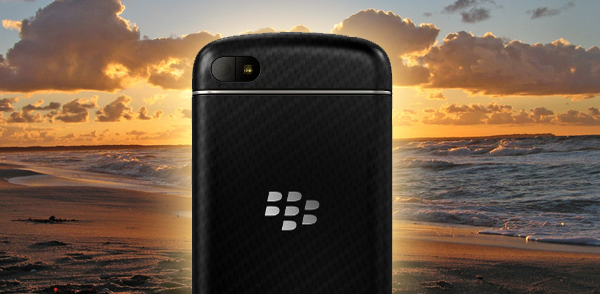 Discontinuation of BlackBerry Support:
VIP Call-In Event
We are thankful for all our loyal Epocrates members, so as we approach the discontinuation of support for BlackBerry® devices on January 15, 2014, we want to make sure you have the information you need to transition to a supported device. From January 6th-14th, during the hours of 6am-6pm PST, we will be hosting a dedicated VIP call-in event to assist you. Dial 1-800-230-2150 (Press 2 for technical support, then press 3 for BlackBerry) In the meantime, view a selection of recommended devices here, including install steps. For more information, view our FAQ.
Discontinuation of Select Healthcare
Apps for iOS
After December 16, 2013, select Modality apps will no longer be
offered or supported. If you already have the app installed on your device, you can continue using it; however, the content maintained on your device will not be updated. Please be sure to back it up so you can restore it in the future.

ERRATUM
The upper range of Xopenex pediatric dosing for bronchospasm, >12 yo, has been revised to 1.25 mg. Update your Epocrates app every week to ensure the latest content.
Copyright ©2013 Epocrates, Inc. All Rights Reserved. Epocrates, Inc., 1100 Park Place, Suite 300, San Mateo, CA 94403 www.epocrates.com

Epocrates, an athenahealth company