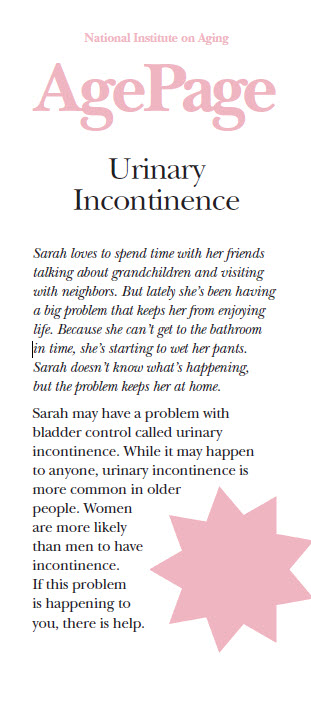 Urinary Incontinence in Older Adults
Source:
NIA (National Institute on Aging)
This 10-page color pamphlet, available in English and Spanish, describes the causes and symptoms of urinary incontinence and the mechanisms behind it. Readers learn about different types of incontinence and ways of treating and managing it, as well as what to expect during the diagnostic procedure. Resources for more information are also included.