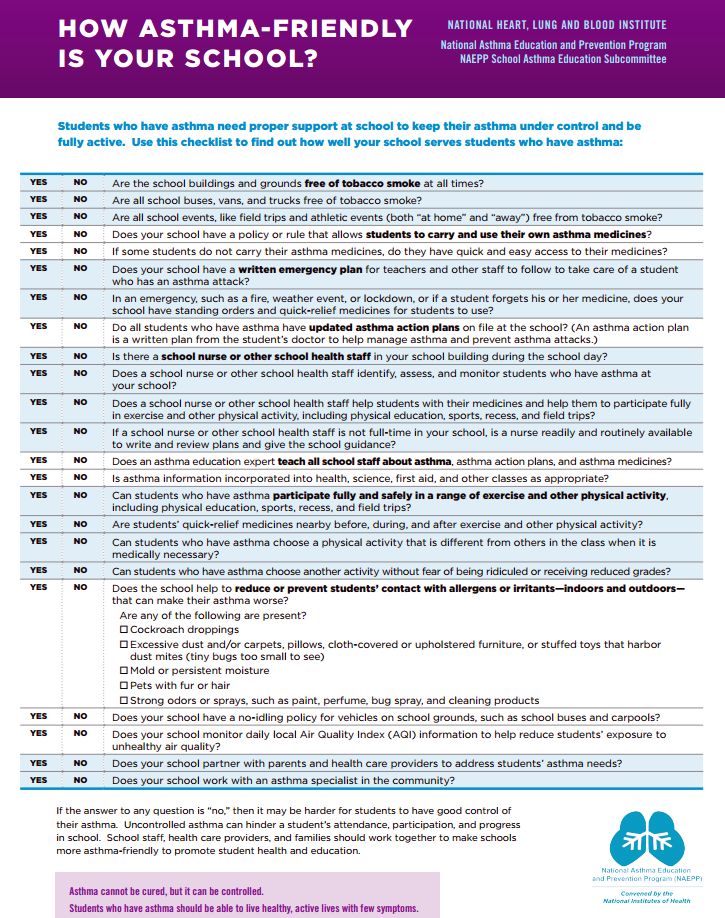 How Asthma-Friendly Is Your School?
Source:
NHLBI (National Heart, Lung, and Blood Institute)
Students w/ asthma need proper support at school to keep their asthma under control & remain fully active on campus, whether in or out of the classroom. The Nat'l Heart, Lung & Blood Institute offers a simple, handy ""yes or no"" checklist of 23 items parents & students can review & fill out together. Also included is a comprehensive resources list.