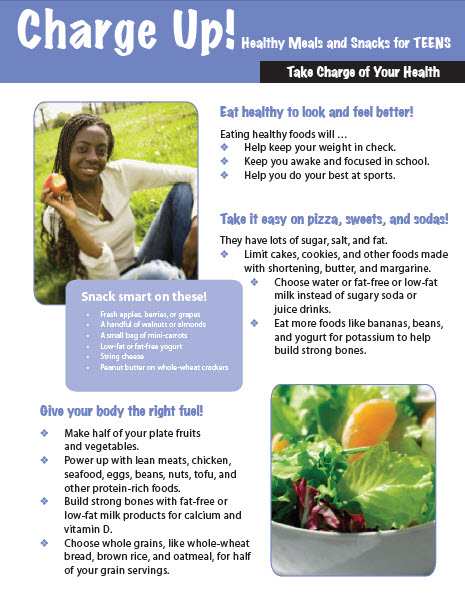 Charge Up! Healthy Meals and Snacks for TEENS
Source:
NIH/WIN (Weight-control Information Network)
This 2-pg color handout from NIH/WIN encourages teens to eat healthy to look and feel better, suggesting which foods to eat, which ones to avoid, and why. Tips are also offered on portion control, jumpstarting the day with breakfast, and packing healthy lunches and afternoon snacks. Resources for more information on weight control are included.