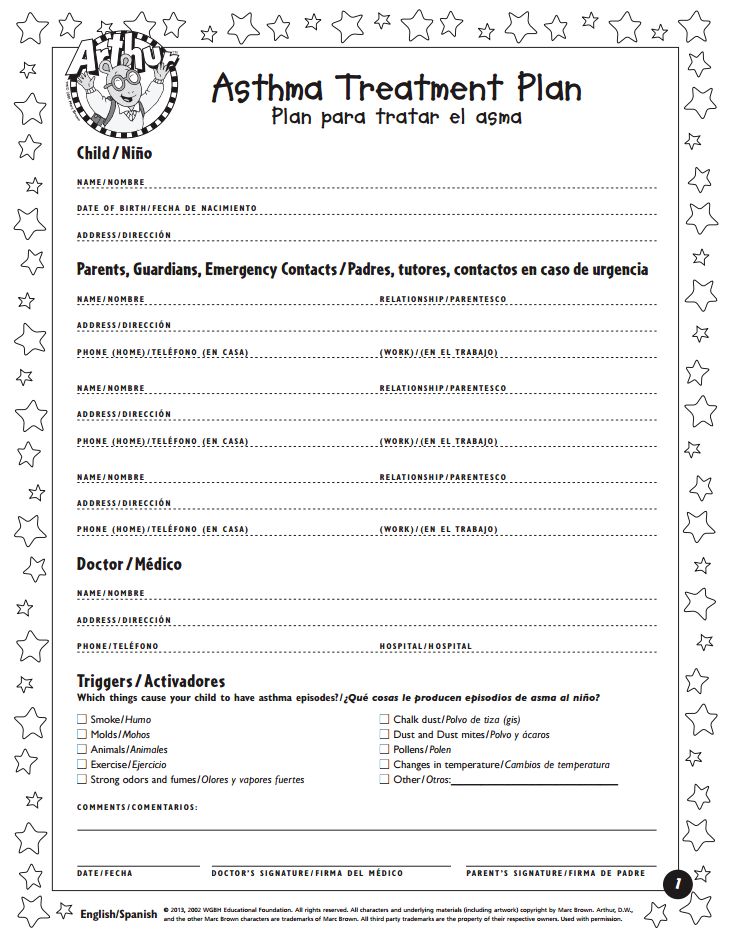 Asthma Treatment Plan for Children
Source:
WGBH Educational Foundation
This 2-pg B&W asthma action plan is a form designed to be filled in by clinicians as a guide for parents and caregivers. The green-yellow-red zone concept is used, along with peak-flow and symptom-based severity levels. Included are blanks for medication, dose, timing, and indications.  Cartoon images of the Arthur character are featured.