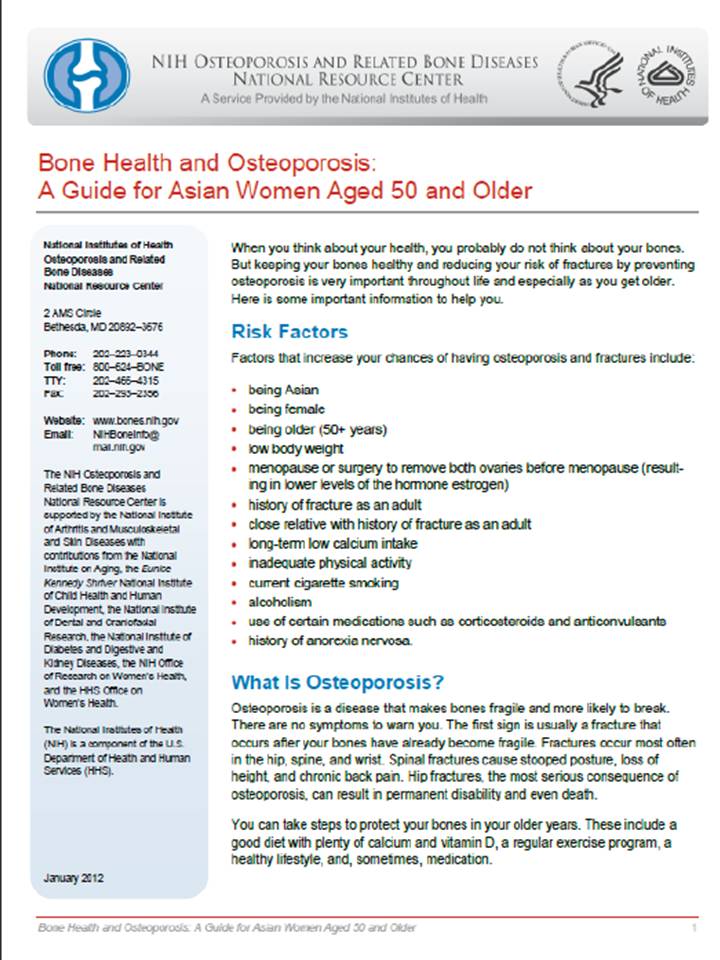 Bone Health and Osteoporosis: A Guide for Asian Women Aged 50 and Older
Source:
NIH/NIAMS (National Institute of Arthritis and Musculoskeletal and Skin Diseases)
This 3-pg printer-friendly handout covers diagnosis, treatment, and prevention of osteoporosis. The significance of calcium and vitamin D are addressed, including how to increase these nutrients in Asian diets. Specific types of exercise are detailed. Treatments of osteoporosis are briefly mentioned. Available in English and Chinese.