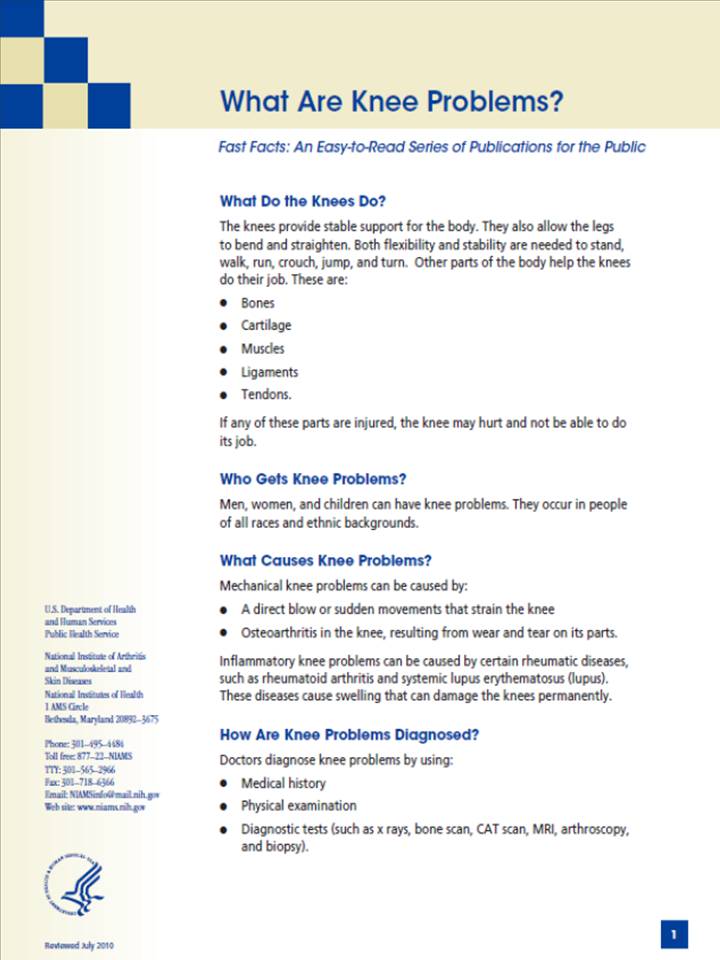 Knee Problems, Easy-to-Read Fast Facts
Source:
NIAMS (National Institute of Arthritis and Musculoskeletal and Skin Diseases)
This NIH/NIAMS 5-pg handout covers common knee problems. It provides an overview of anatomical considerations and a simple knee illustration. Arthritis and traumatic disorders are described, along with conditions relating to cartilage, tendons, and ligaments. Simple home-care recommendations are included, such as rest, ice, elevation, and NSAIDs.