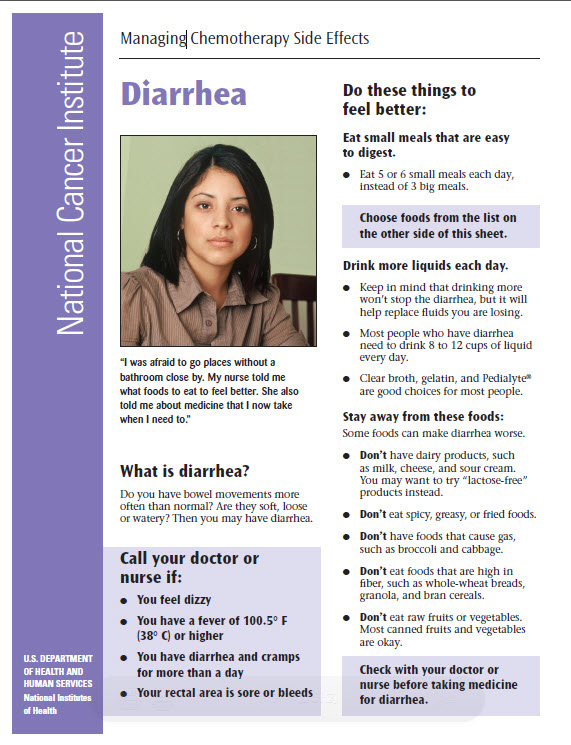 Diarrhea, Managing Chemotherapy Side Effects (Tear Pads)
Source:
National Cancer Institute
NCI's 2-pg illustrated guide for managing diarrhea resulting from chemotherapy treatments offers practical dietary tips for feeling better such as eating smaller meals that are easy to digest. The guide lists certain foods and drinks to avoid that trigger diarrhea and foods such as the BRAT diet that help alleviate diarrhea. Outlines symptoms that require immediate medical attention. Available as pad of 50, 2-sided, tear-off sheets.