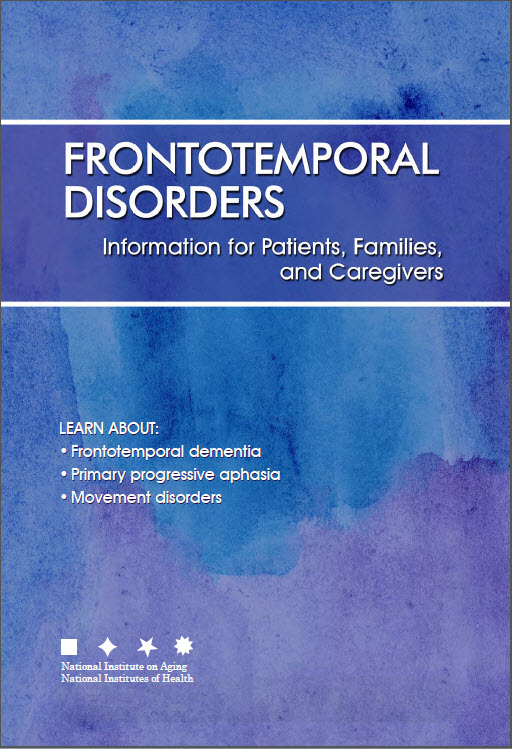 Frontotemporal Disorders: Information for Patients, Families, and Caregivers
Source:
NIA (National Institute on Aging)
The NIA's comprehensive 36-pg guide to frontotemporal dementia and other brain disorders explains how these often difficult-to-diagnose disorders profoundly and progressively affect personality, behavior, language, and movement. It summarizes the different types of disorders including the most common, bvFTD, how they are diagnosed, and early and later symptoms. Practical information for pts and caregivers is provided on how to treat and manage these life-changing conditions.