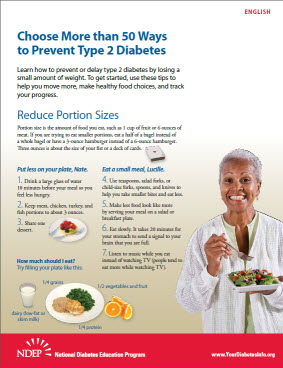 50 Ways to Prevent Type 2 Diabetes
Source:
NDEP (National Diabetes Education Program)
This 4-pg printer-friendly handout describes 50 lifestyle changes patients can make to reduce their risk of type 2 diabetes. Food tips focus on reducing portion size and eating a diet high in fruits/vegetables and whole grains. It includes a section where patients can add their own valuable tips to share with others.