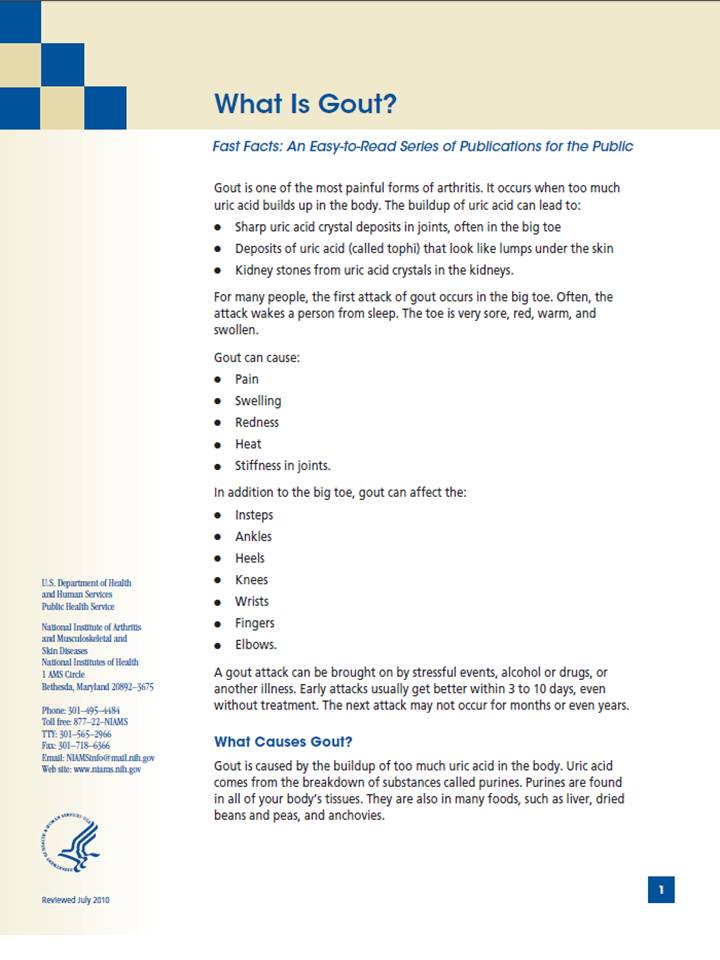 Gout, Easy-to-Read Fast Facts
Source:
NIAMS (National Institute of Arthritis and Musculoskeletal and Skin Diseases)
This NIH/NIAMS 4-pg, printer-friendly handout covers symptoms, diagnosis, and management of gout. Risk factors for high uric acid levels are detailed. Treatment is briefly outlined, including NSAIDs, corticosteroids, and colchicine. Diet and lifestyle tips, along with general health advice, are offered. Available in English and Spanish.