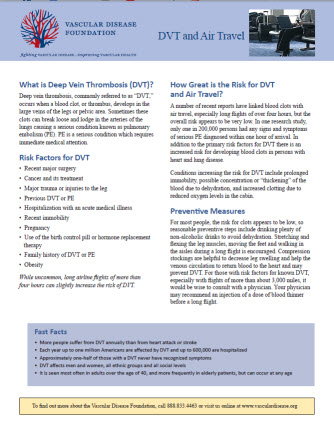 DVT and Air Travel: How Great Is the Risk?
Source:
Vascular Disease Foundation
The Vascular Disease Foundation's 2-page fact sheet on deep vein thrombosis outlines common signs and sx and provides information on DVT risk factors, including how air travel may affect DVT. Includes practical, preventive measures to take while traveling and other tips for avoiding DVT.