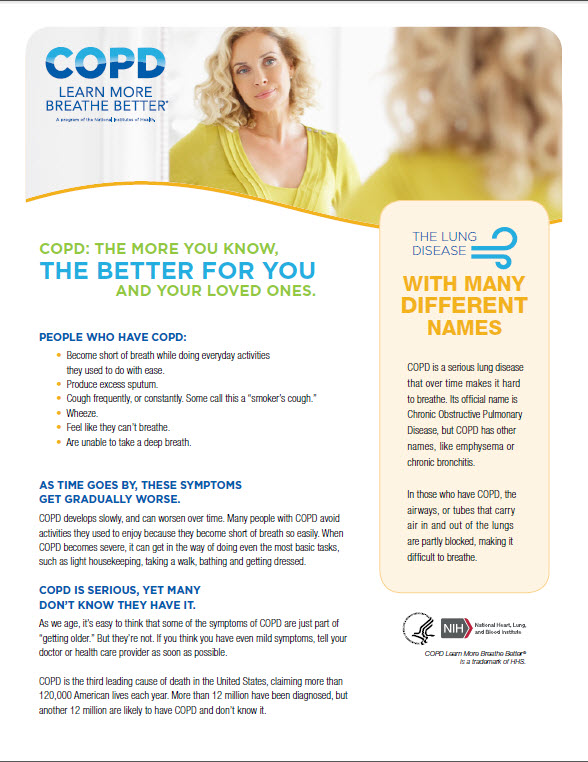 COPD: Learn More, Breathe Better - Are You At Risk?
Source:
NHLBI (National Heart, Lung, and Blood Institute)
This NIH/NHLBI easy-to-read fact sheet provides a snapshot of COPD for people who might be at risk. It defines the disease, identifies who is at risk, and describes the symptoms. Includes a description of the diagnostic test for COPD -- spirometry.