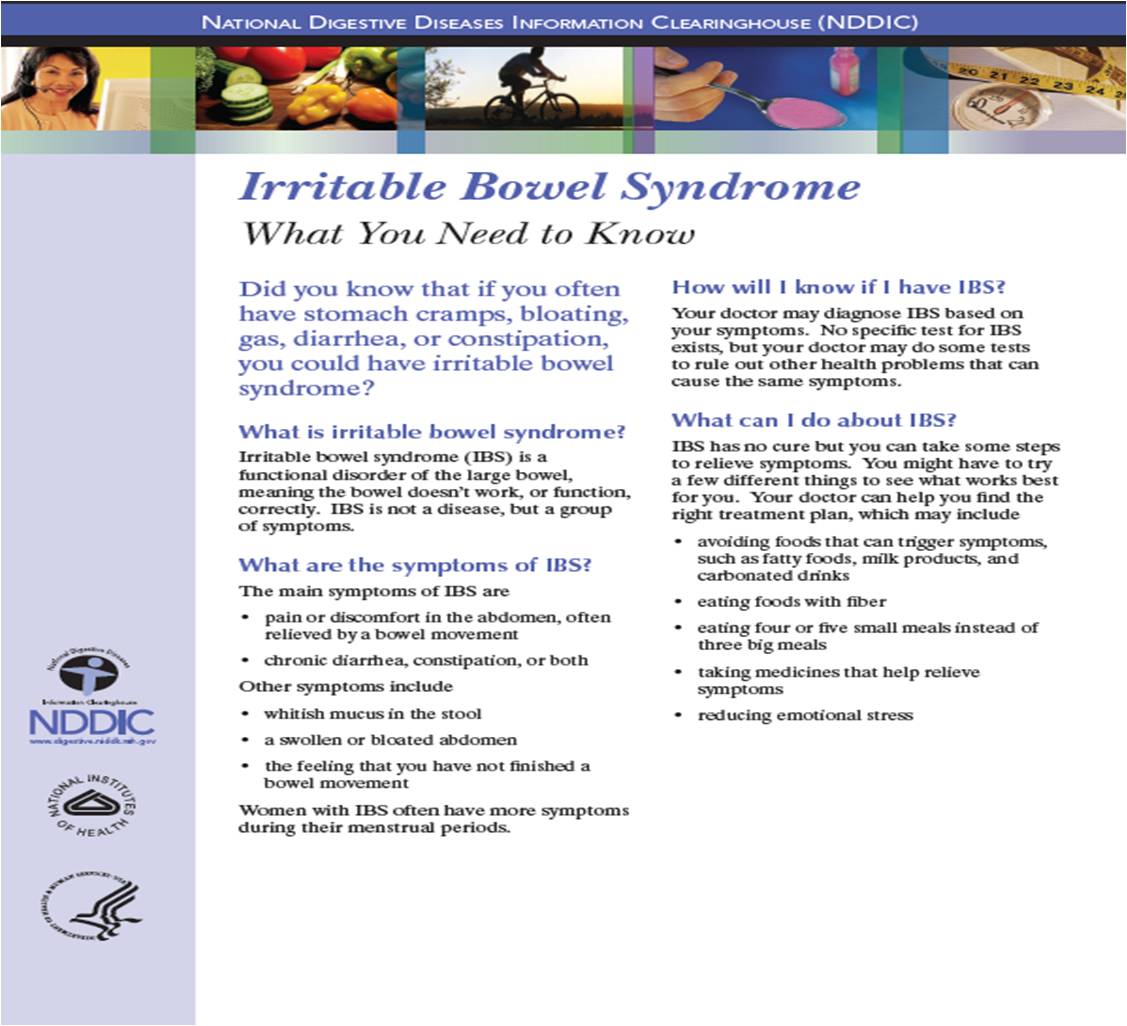 Irritable Bowel Syndrome - What You Need To Know
Source:
NIDDK (National Institute of Diabetes and Digestive and Kidney Diseases)
This NIH/NIDDK 2-pg basic introduction to IBS creates awareness of common IBS symptoms such as stomach cramps, bloating, gas, diarrhea, and constipation. It covers how IBS is diagnosed and the proactive steps such as diet modifications that can be taken to relieve symptoms. (PDF includes both English and Spanish versions).