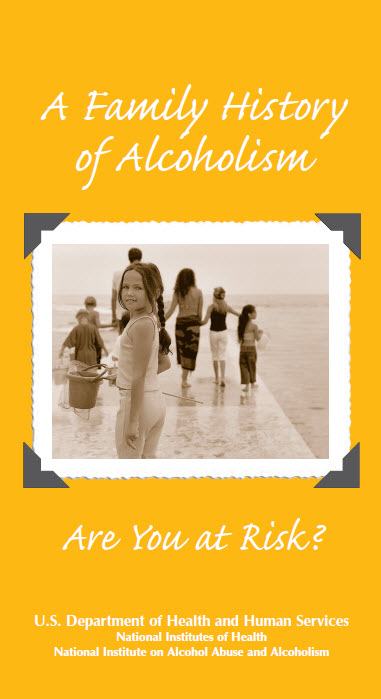 A Family History of Alcoholism--Are You At Risk?
Source:
NIAAA (National Institute on Alcohol Abuse and Alcoholism)
This 2-pg brochure from NIAAA, written for those with a family history of alcoholism, describes how alcohol dependence is influenced by multiple factors besides genetics and how everyone can lower their risk. Symptoms of alcohol dependence are discussed. Also included is a list of organizations that can help people who engage in alcohol abuse.