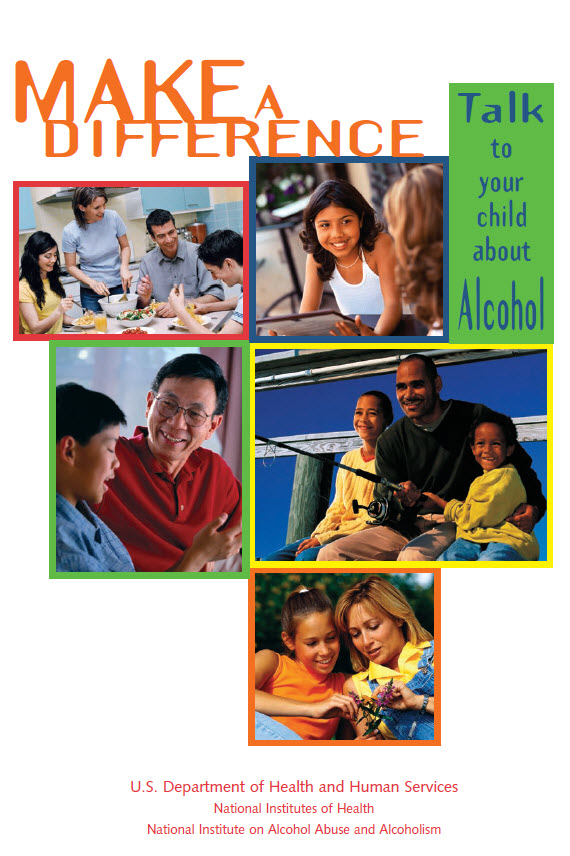 Make A Difference: Talk to Your Child About Alcohol (Parents Booklet)
Source:
NIAAA (National Institute on Alcohol Abuse and Alcoholism)
This 28-pg color booklet from NIAAA gives parents tips on how to talk to their 10- to 14-year-olds about alcohol. Prevention strategies are covered, as well as risk factors for alcohol abuse and warning signs of a drinking problem. Also included are tips on hosting a teen party – naturally, without alcohol – and resources on alcohol abuse.