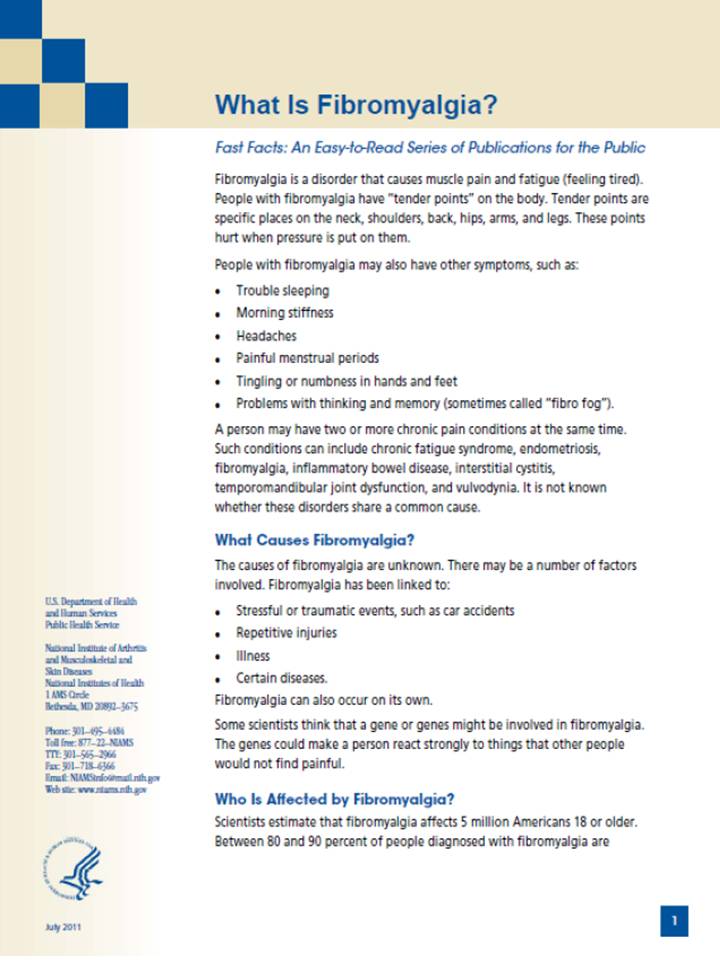 Fibromyalgia, Easy-to-Read Fast Facts
Source:
NIAMS (National Institute of Arthritis and Musculoskeletal and Skin Diseases)
This NIH/NIAMS 3-page handout covers the symptoms of fibromyalgia and explores potential causes. Guidance is offered on a team approach to medical care. Common coincident conditions are detailed. A perspective on treatment is offered, and basic self-care lifestyle tips are emphasized. Available in English and Spanish.